Features of YUASA NP Battery
Easy maintenance
When battery is charging, hydrogen would be absorbed and reversed to eletolyle by plates. So it doesn't need to refill water and balanced charging, which makes maintenance easy.

Keep electrolyte high
Eletrolyte is absorbed in glass mat and still. Battery can be used or positioned under 90 degress angle orientation.

Extremely safe
When excessive gas production by inappropriate charging occurs, safety valves will automatically emit the gas to prevent battery cracked.

Low self-discharge
Special lead-calcium alloy plates makes lower self-discharge and longer preservation.

Long life, high economy
Plates are made of anti-corrosion lead-calcium alloy, which has longer float charging life. Separator(glass mat) can trap eletrolyte and active material on positive plates, prevent active material drop at the same time. More over, greater deep charge cycle lifespan makes battery worth to turst and high-economic.

Low resistance
Higher current, better performance.

Fine charge recovery after deep discharge
Long-term discharge is not good for battery on device. If battery status going worse, give it full-recharge, which will recover fast and won't cause lifespan loss.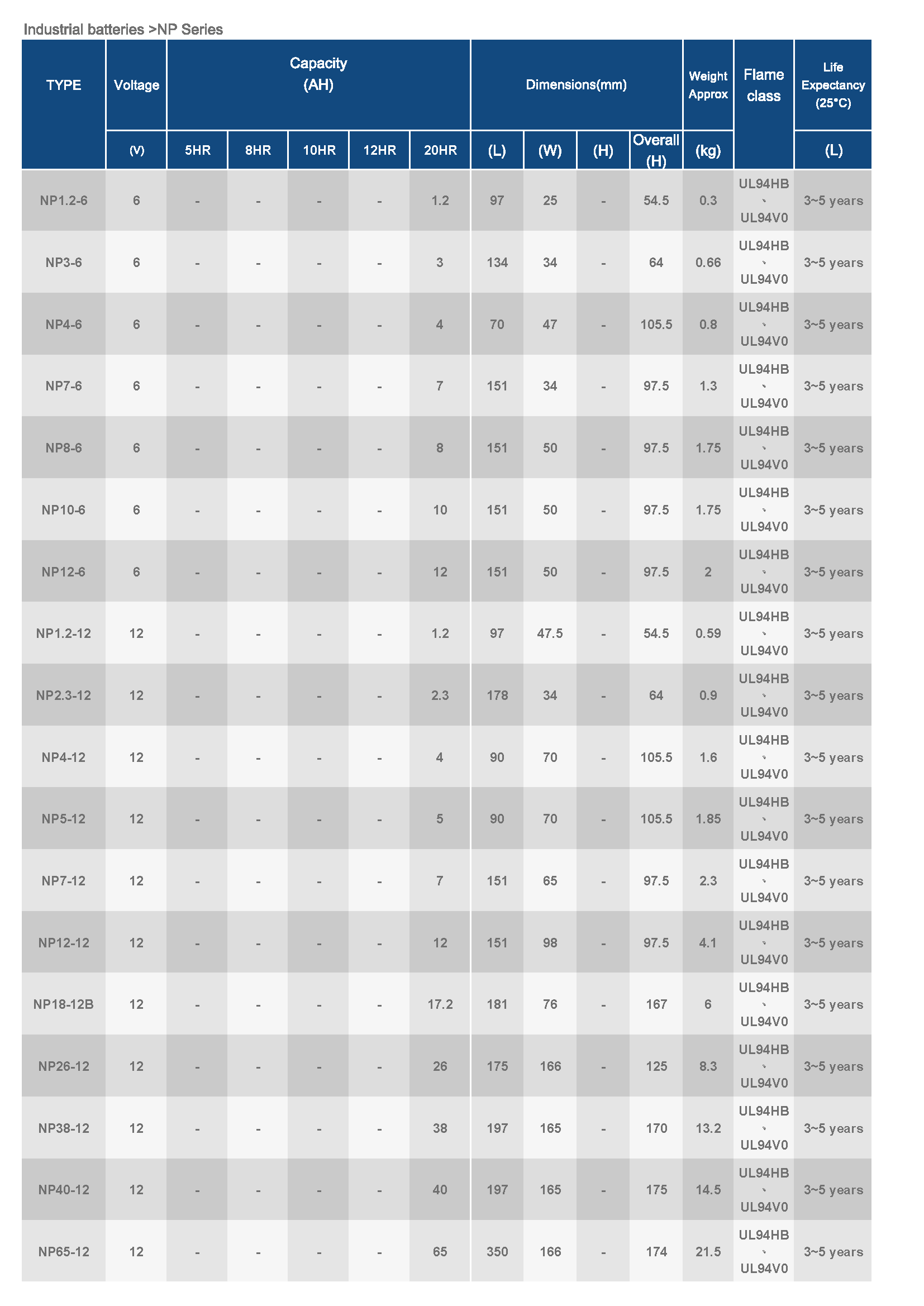 Pallet trucks, vacuums, electrical tools
Radios, video recoders
Cameras, photoflood lamps
Electric toys
Measuring machines
Sphygmomanometers, massage chairs
UPS, office computers, terminals.
POS machines
Base stations, telephone switchboards
Communication systems
Security and disaster prevention systems
Emergency Lights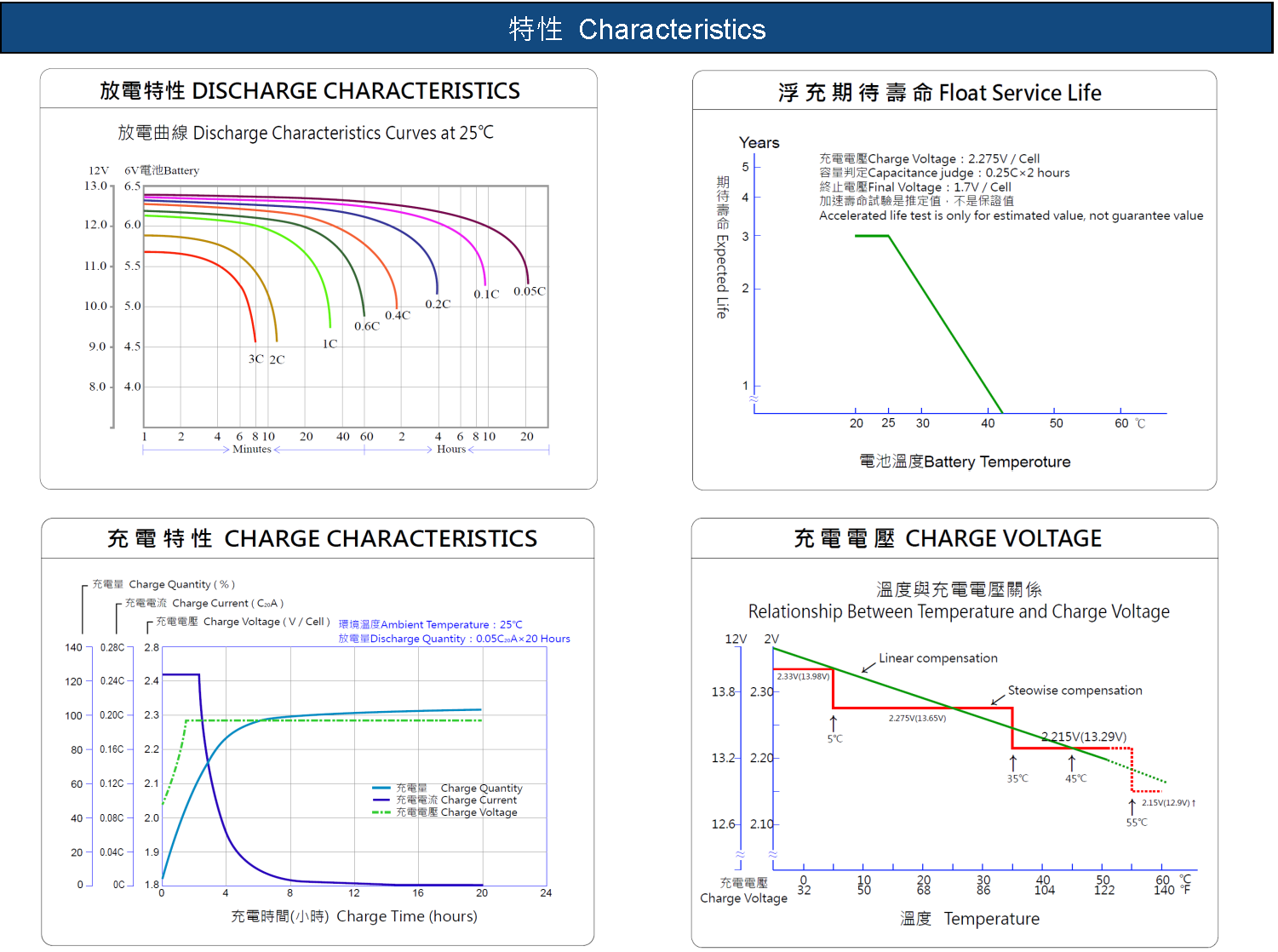 【
Download battery data sheet
】

YUASA NP12-12 Battery .PDF

YUASA NP18-12B Battery .PDF

YUASA NP26-12 Battery .PDF

YUASA NP38-12 Battery .PDF

YUASA NP40-12 Battery .PDF

YUASA NP65-12 Battery .PDF

YUASA NP1.2-6 Battery .PDF

YUASA NP3-6 Battery .PDF

YUASA NP4-6 Battery .PDF

YUASA NP7-6 Battery .PDF

YUASA NP8-6 Battery .PDF

YUASA NP10-6 Battery .PDF

YUASA NP12-6 Battery .PDF
Sending an inquiry
Our order quantities is based on container base or pallet base at least.
Welcome to contact with us when you need our service in the near future.
After receiving your message, we will contact with you as soon as possible.